Marion Parfait jewelry is entirely made in the designer's Parisian workshop and is the result of very meticulous craftsmanship.
Throughout the creation process, from the first sketch to manufacture, including the selection of raw materials and the mock-up, they are the subject of special attention: Impeccable care, a love of craftsmanship and a job well done for a look and impeccable finishes.
These little dream pieces are the result of research and creative monitoring, the inspirations of which come mainly from the early arts and distant adventures around the world, to make you travel and dream, even from your sofa.
Marion Parfait jewelry is sold in a pearl ivory white box, with protective foam and accompanied by a Passport certificate of authenticity stamped with the Maison logo.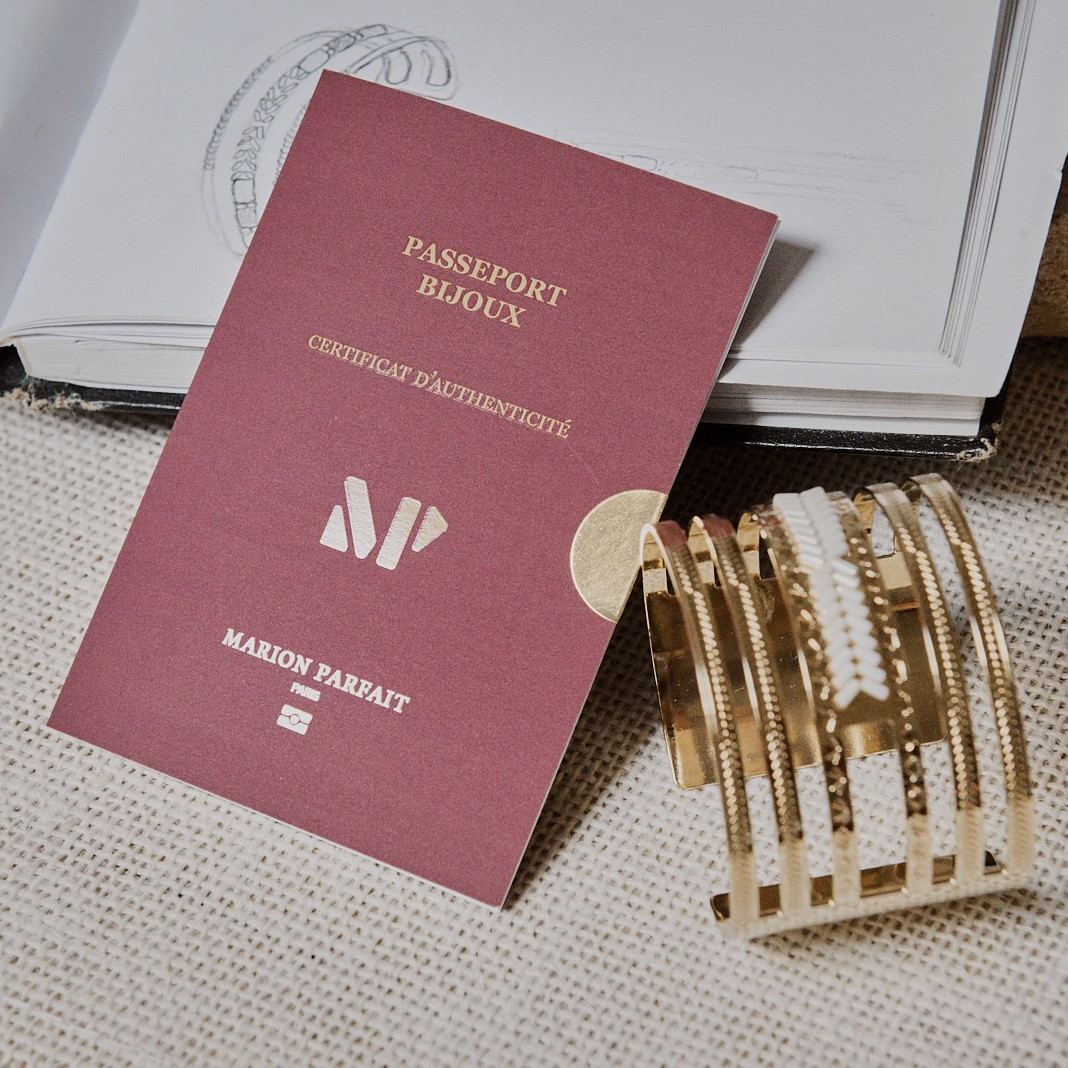 Jewelry Passport
All the jewels are accompanied by their Passport to be able to travel by your side anywhere in the world. It constitutes the identity card of your jewel and certifies its authenticity. There you will find some valuable maintenance tips to keep your treasure looking its best. It also contains the warranty certificate. Stamped with the Maison's logo, it is a unique object.
Treasure chest
Because the jewels are Relics, Sacred Artifacts, Treasures, they are coiled in a precious box, made of pearl ivory white cardboard and white linen appearance. The interior accommodates a soft foam that protects your jewelry, wherever you take it. And for a unique piece of jewelry, a unique case, this one is marked with the brand's logo, the initials MP, in gold letters.